Gifted Hands Massage
About Us

About Me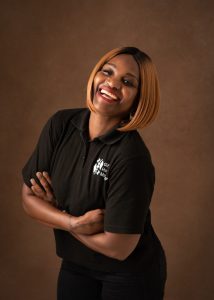 Hi there. I'm Gifty Stratford, the sole owner and director of Gifted Hands Massage Limited. Thanks for dropping by my website.
In case you are wondering, I'm originally from Ghana in West Africa but have been fully settled in the UK ever since 1997. For several years I worked in insurance, and funnily enough, it was thanks to my time at Lloyds Insurance call centre in Bournemouth that my interest in massage first developed.
The Magic Touch
Working in a call centre usually means sitting at a desk for long hours at a stretch, and a few friends in my team would often complain of back and neck pains. As a result, just to help them through the shift, I began giving them a rub on their backs, necks, and shoulders. At that time I was doing this without any proper understanding of the techniques involved, but they loved it anyway. Everyone commented on how easily I could find and get into their knotted muscles, and how firm my touch was. Soon, the requests for a 'Gifty massage' were coming in from all directions.
Time to get Professional
It was then that I had my life-changing thought. If I really did have a natural aptitude for massage, then I might as well get properly trained in the various techniques and be paid for my services. That sounded reasonable. So, in September 2015 I applied for a holistic massage course at the Bournemouth and Poole college. I loved every moment of it, and within a year I had my ITEC level 3 qualification in Swedish, Indian Head and Hot Stone Massage.
A Sporting Chance
But that was only the beginning. My course tutor, Jan Annis, said that I had great potential and encouraged me to widen my skills by taking further training with her on an ITEC Level 3 and level 4 sports massage course. This was an opportunity I quickly grabbed. Part of the training allowed me to do specific case studies and event hours, including working with the Lytchett Minster Rugby Club. Jan Annis is the club's physiotherapist, and as part of my course she was happy for me to do the pre and post event massages, including pitch side events. Since qualifying, I have subsequently been part of the official massage/pitch side team for the Lytchett Rugby Club annual tournament every year up to and including 2019.
Other events I have been proud to be associated with include:
Was part of the massage team doing pre and post event massage for the 'Wiggle New Forest 100 sportive 2016 cycling event'.
Did pre and post massage work at the Bournemouth marathon 2016/2017 for Poole NHS, and 2018/2019 for Nuffield Hospital, Bournemouth.
Raised money for Children in Need by massaging staff at Lloyds Insurance. (Back to where it all started, ha ha).
Provided massages at discounted rates at my sons' school (Moordown St John's) Summer Fete. All proceeds were donated to the school's fund for the restoration of their swimming pool.
Developing further skills
 I will be looking to do more CPD (Continuous Professional Development) courses in the coming year. Those currently planned include reflexology, and oncology massage. In September 2021, I successfully completed a Cupping Therapy course, gaining a Diploma in Cupping Therapy.
I am the In-House Sports Massage Therapist at an Oestheopath clinic The Practice at Ferndown and work from home in the BH9 area.
A Sporting Chance
Was part of the massage team doing pre and post event massage for Police Service Uk (PS UK) Volleyball September 2021
 Developed my brand of creams
My previous experience in working at a five-star spa and wellness establishment helped me develop the business idea of producing my own brand of massage creams and balms. So, during the first lockdown in March 2020, I had the time to source out extracts and essential oils for a unique and organic blend of CBD creams and balms to target sore aching muscles and joints. I worked hand in hand with a UK based reputable cosmetics manufacturer to produce a unique and exclusive blend suitable for all skin types. Please visit our shop page for further details and to order.
I have also started setting up stalls and doing market trading to help boost sales and gain a wider following. So far I have joined other market traders at:
The Craft and Gift Fair, Boldre July 2021,
The Dorchester Vegan Market August 2021,
New Forest Vegan Market August/September 2021
Epsom Vegan Market August 2021
Giving back to society
Finally, as already mentioned I originally come from Ghana in West Africa, a developing country where women are sometimes marginalised. I am looking to give back by heading back to Ghana where unemployment is high, and train people in the profession of massage and wellness. The benefit of frequent massages and wellness goes a long way to help boost mental health and lower stress levels. This has been a vision of mine to help women or even men set up their own massage or wellness business to help support themselves and their families.
 And when I'm not working…..
Yes, I work hard, and I'm a single mother. But my three boys are the most important thing in my life and I always find a way of juggling work to fit in with their school activities and hobbies.
What else? Well, I love cooking, dancing, and listening to music. That's mostly R&B 70s/80s hits from Motown and Afrobeats, my African roots. I also thoroughly enjoy going to the gym, and usually do that very early in the morning to help kick start my day. And finally, because I like to have a laugh, I can often be spotted attending local comedy shows. I also love cycling and am currently learning to roller skate which is so much fun.
I feel so lucky to be doing a job that I love. And the best part of all? That has to be the enormous sense of fulfilment it brings. Every time  I am able to successfully treat a client's injuries, or when they come back to tell me their aches and pains are all gone away, that's the best feeling of all.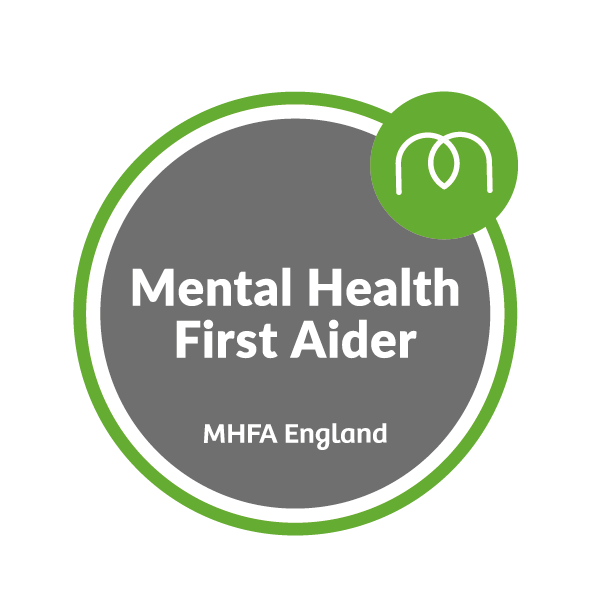 Treat Yourself to a Relaxing Massage